Takeley Primary School
Takeley have a wonderful vision for their school and the community of Takeley, and we are so proud to be part of that vision. Takeley Primary School is set in a lovely location with wonderful facilities: large sports hall, two fields and tennis courts. We would love for you to come and join us.
Address: Bennet Canfield, Essex, CM6 1YE
Ofsted: EY561305
---
Timetables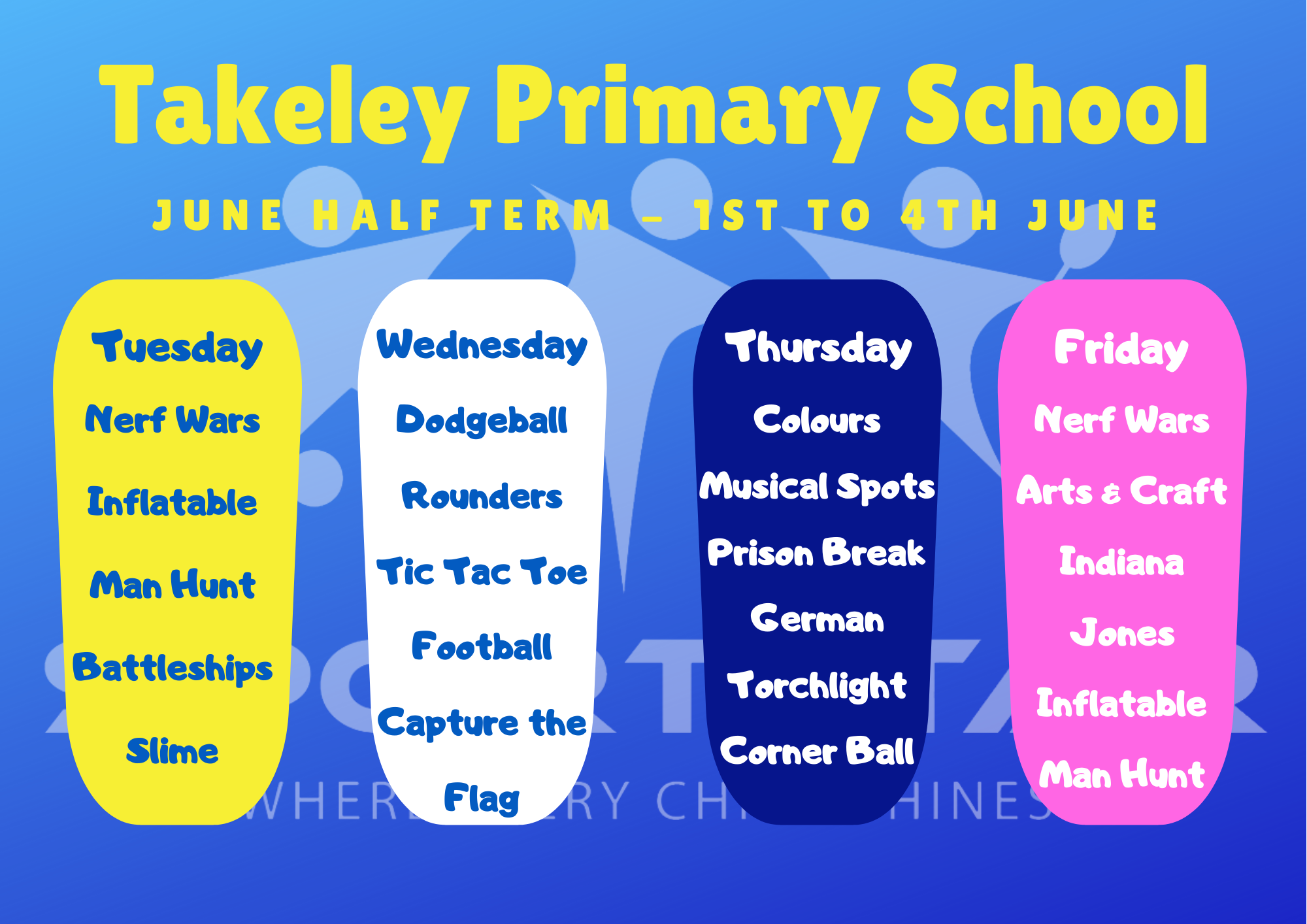 ---
The Team
Manager: Tony & Hayley
Coaches: Josh, Lauren, Anoushka, Rosie, Andy & Rich
---
Report On Last Holiday
Takeley has had a brilliant Easter! Even through tough times, it is great to see children smiling having fun! Children loved the bouncy castle!